(English version)
Raphael Federici,
"Neo pop expressionist artist"
Raphael Federici Is a visual artist previously known as Paris Sketch Culture (PSC).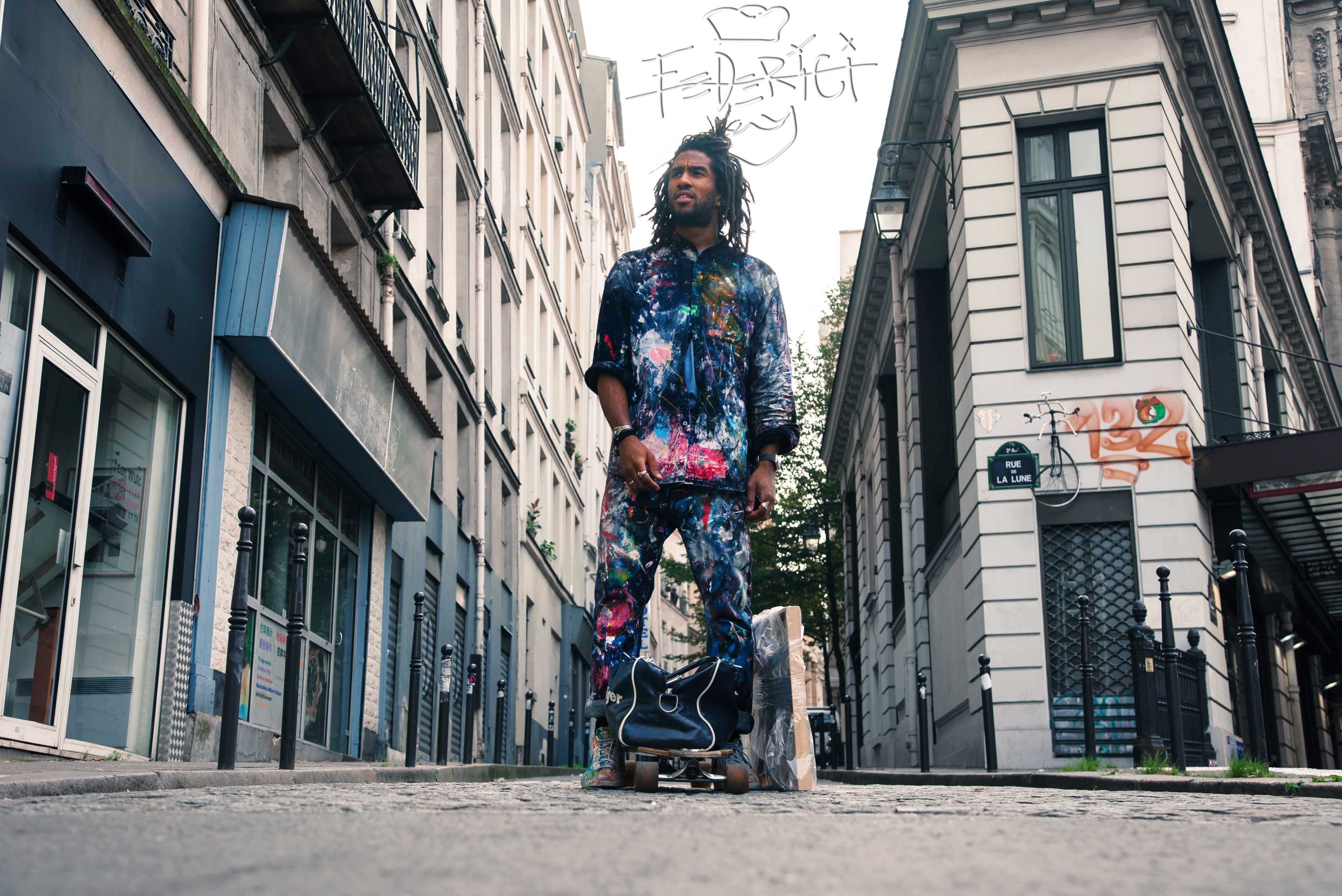 Born in 1986, from Corsica and Cameroon, Raphael currently lives and works in Paris. However, he travels a lot as he's constantly looking for new walls to paint.
Proud of Generation Y, he seeks to be its spokesman by the types of subjects and techniques he uses. He seeks to establish a contact with his contemporaries by trying out a universal language called 'urban Art'.
He gets his work done in his studio as well as on the streets and believes his 'limitless' art gives birth to a new blend of classical painting, spray painting, illustration, projection, leather wood etc.
Raphael likes to use noble techniques to deliver a rather underground message, inducing from this fusion a new artistic spirit, which sometimes feels incomplete. Since 2012, he has been focussing on painting around the world, constantly seeking for inspiration and adventure. He describes his artistic movement as Neo Pop-expressionism and works actually on the paths of Afro-futurism.
(French version)
Raphael Federici,
est un artiste plasticien anciennement connu sous le pseudo ParisSketchCulture (PSC).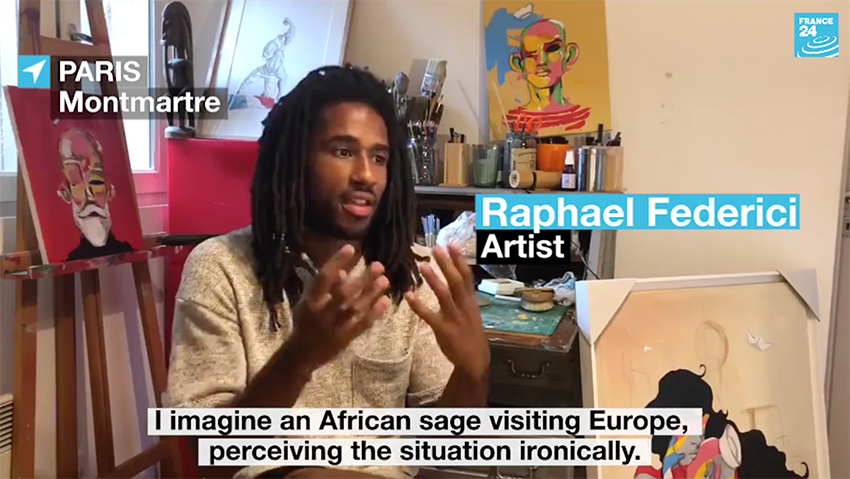 Né en 1986, d'origine corse et camerounaise, Raphael Federici vit et travaille à Paris. Mais il se consacre quasiment exclusivement au voyage où il va à la recherche de murs à peindre.
Il se revendique de la génération Y et cherche à se faire porte parole d'une génération par ses sujets et ses techniques. Il recherche le contact avec ses contemporains en s'essayant à un langage "universel" : l'art de rue.
Il revendique son art comme "tout terrain", alliant peinture classique, peinture aérosol, illustration, et d'autres formes d'arts utiles à la fabrication de son univers (sculpture, maroquinerie, projection, menuiserie…). Il travaille aussi bien en atelier qu'en milieu urbain.
Il aime confronter des techniques dites "nobles", pour servir un message plus "underground" et faire naître de ce mix une nouvelle essence avec parfois un gout d'inachevé. Il se consacre depuis 2012 à peindre a travers le monde en recherche constante d'inspiration et d'aventure. Il qualifie son mouvement artistique de Néo Pop-expressionisme et travaille en ce moment sur les sentiers de l'Afro-futurisme.
Raphael Federici all right reserved